A specific company is provided an official specific UltiPro URL for getting access to this system. SO, first, you have to collect your authorized access URL from your HR office or Payroll coordinator. Otherwise, you can search in our Ultipro database and hope you may get proper payroll related information about your company.
After getting your authorized URL, please navigate to the portal login page, and you can log in with your User Name and New Password.
If you are a new or first time user, then you have to go through some steps as follows: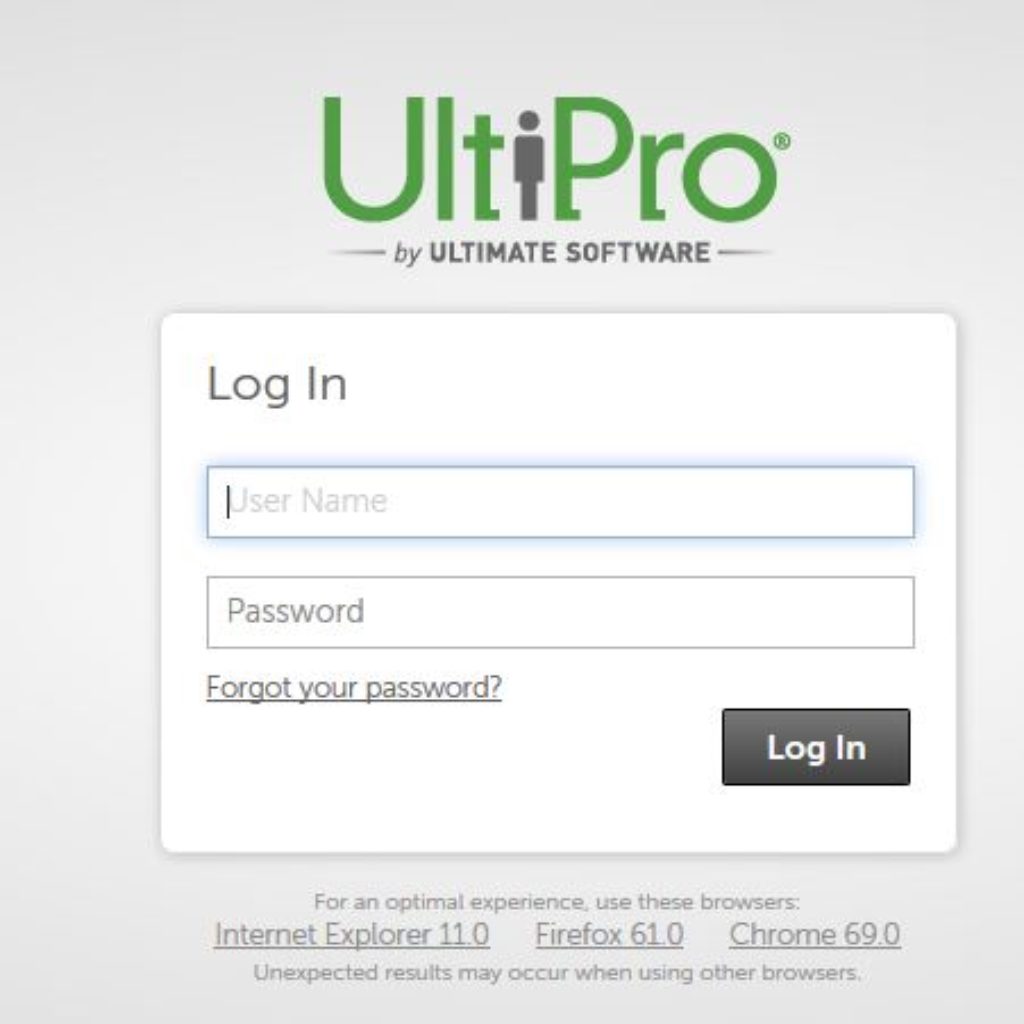 Initial Login: Navigating to the login page with the authorized link, please login with your User Name and Initial Password. You will be provided, or you have to collect your User Name and Initial Password from your HR department or payroll coordinator.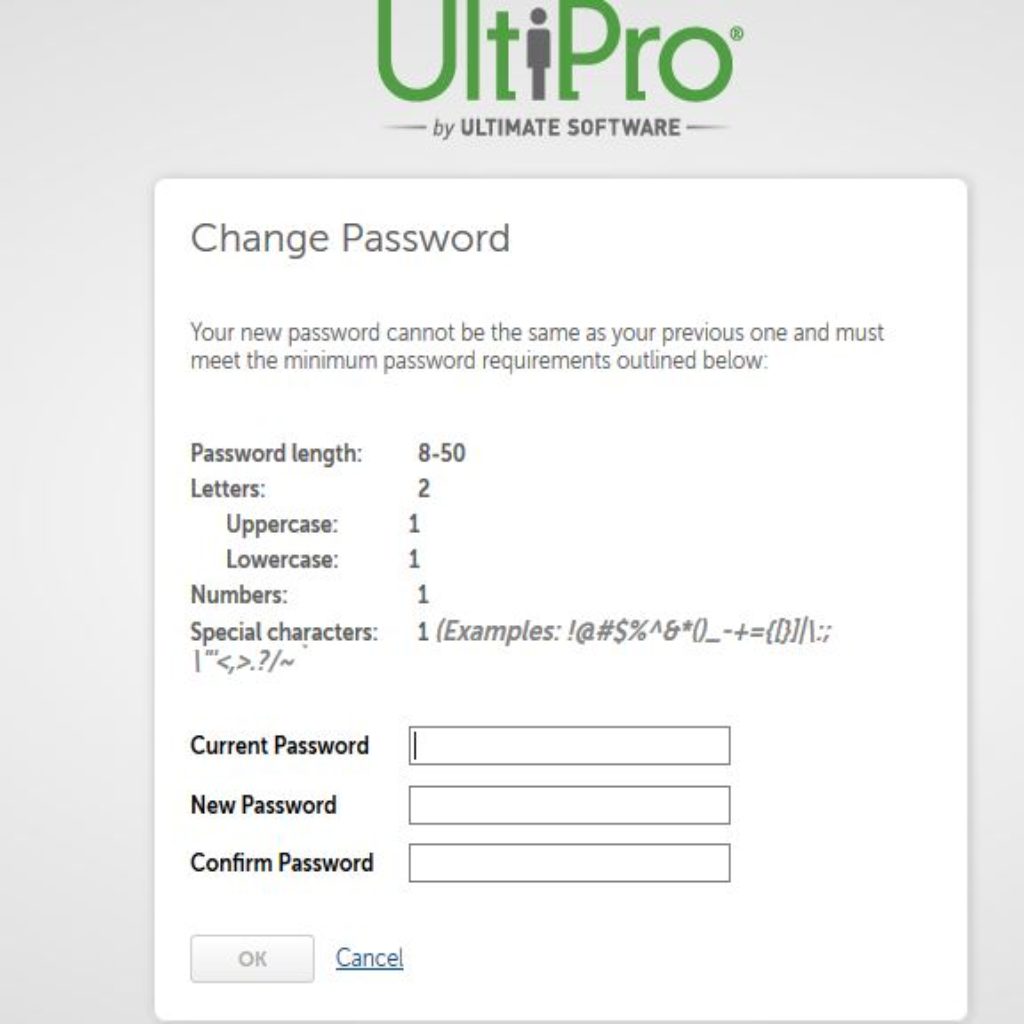 Change Initial Password: After your initial login, you have to change your initial password, and you will be navigated to the Initial Password changing screen automatically. Now change your Initial Password following the requirements provided on the screen beside/below the text fields. The UltiPro system will instruct you, and please, follow it properly.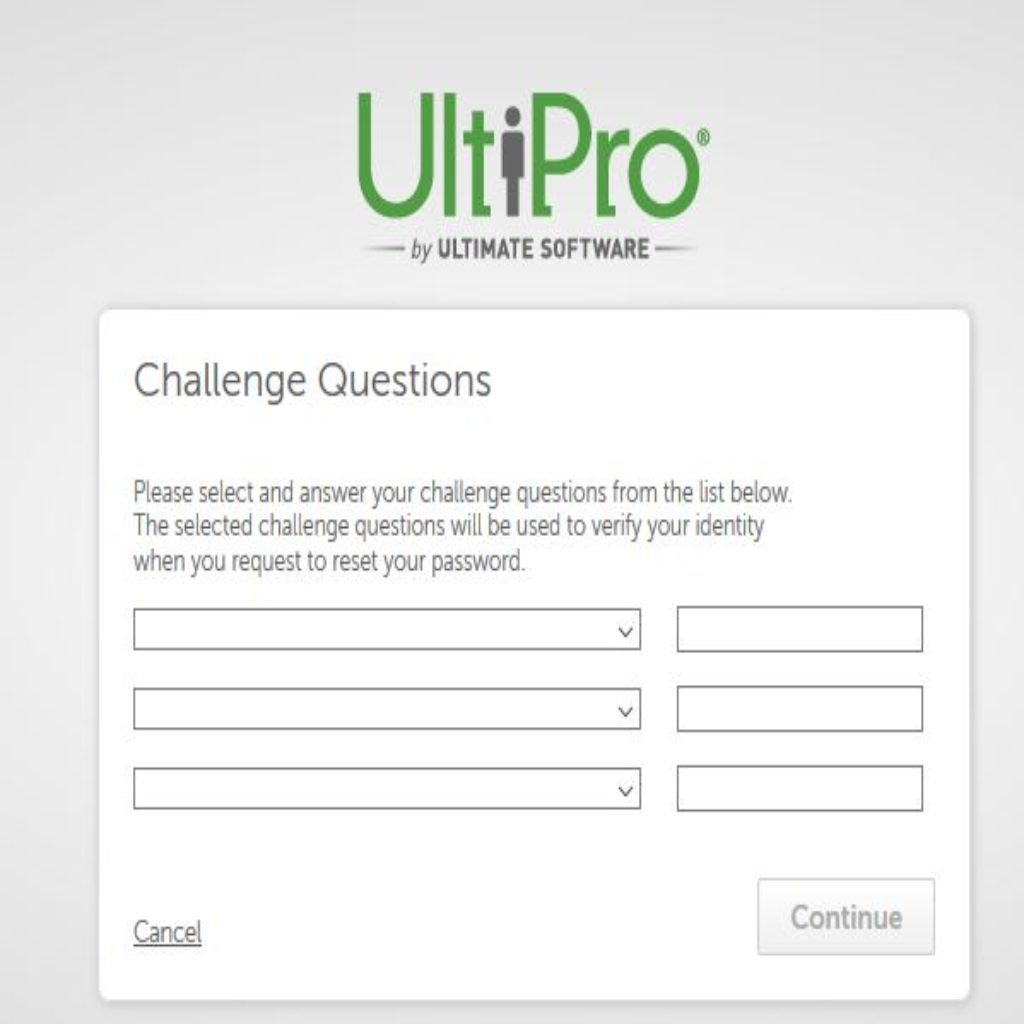 Challenge Questions: Now, you will be navigated to the challenge questions screen. Answer three challenge questions selecting from the dropdown list so that you can use this answer in feature for your security reasons as changing user name or resetting the password. These answers are case sensitive, and it is better to type your answers in a simple way using only lower case or only upper case so that you can remember easily.
Personal UltiPro Screen: Finally, your Personal UltiPro Screen will appear on the screen. All personal information and documents are available here. You can view and manage your personal information, Documents, Company information, Job Summary, and payment-related information like Current Pay Statements, Pay History, Year to Date Summary, Benefits Summary, PTO Plans, Direct Deposit, Income Tax, W-2, etc.
Forgot Your Password?
If you have forgotten your password, then you can retrieve or reset it with Forgot your Password? Option from the UltiPro login page. For retrieving or resetting your password, you have to provide your User name and Company access code (Please, collect your company access code from your employer or HR office).
How to View and Print your Pay Statement?
Click on the Current Pay Statement tab under the Pay menu, and you will be able to view your pay statement in detail. With the Print button from the right-top corner of the screen, you can print your Pay Statements. You can also view and print your previous pay statements click on the specific date from the Pay History Tab.
How to View and Print your W2 Statement?
Navigate to the W2 tab for viewing your w2 statement. You can view your previous w2 reports by changing the year. You can print your w2 statements with the Print button from the right-top of the screen.
We have created a database for thinking about your beneficial reason. You can check it out.